19:43
Time to go now.
We are closing the live blog. See you tomorrow at around 7h30!
19:21
Pascal Pouguet
"After being overtaken by a truck, i got lost in a dustawave, hit a rock and crashed." Pouguet was taken to hospital but is fine now. He's still in doubt about starting tomorrow.
19:14
All is calm now
After a crazy stage, things have finally calmed down. Only 10 vehicles left out there. Make it home safe, people!
16:15
More breakdowns
What a heavy stage this is. #219 (Richard Doux) and #359 (Betsema) broke down on the track.
15:50
Calling the sweeper
#254 and #336 are waiting for help. #354 is trying to repair.
15:44
#237 at the finish
Chambon is the first ssv to finish stage 4
15:39
Crash
#301 Maik Willems has called the sweeper trucks to assist him.
15:34
Van Loon gains over half an hour
His nearest rival, Ferreira, just crossed the finish 34 minutes behind
15:20
Van Genugten does it
The Iveco driver not only wins the stage (provisionally) but also closes in with 17 minutes to Voerman (second in the stage)
15:12
Four punctures for Van Loon
"Unbelievable amount of rocks, but we made it"
14:54
Van Genugten first truck at the finish
Big chance he won the stage
14:52
First reaction Skyler Howes
"Very fast day, mentally demanding"
14:49
304, 316, 308 at the finish
Van Loon, Pelichet and Vauthier
14:44
More troubles
#152 (Robbie Wallace, one of yesterday's front runners) is on the sweeper truck. #306 (Imschoot) has crashed. #236 (Rieu) has mechanical problems.
14:16
Troubles, troubles, troubles
The race is putting our participants to the test. #135, 258 and 321 are waiting for sweeper trucks to arrive. #222 broke down, trying to fix the problem themselves.
14:02
#160 brought to hospital
Pascal Pouguet crashed his bike and is taken to hospital in a non-life threatening condition.
13:57
Van Loon takes the lead again
At km 300 he is quickest again. Besson has dropped back to fifth.
13:55
#160 out of the stage
Pascal Pouguet has had a crash
13:53
Pedrero and Howes at the finish
The Spaniard first, with the American at his tail
13:30
Service on the go
Cars are quickly serviced at the lunch break. This is 4x4 Centrum Ermelo looking after the cars of Ronald Schoolderman and Lieven de Brabant
12:49
Tricky last sector coming up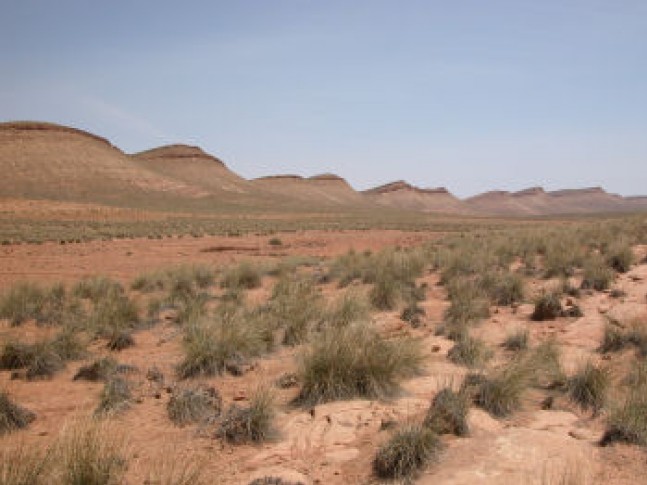 #104 and #106 are heading for the infamous "herbe à chameaux" (tough desertgrass wit a lump of sand underneath)
12:44
First car at CP2
Besson just crossed km 246 in first
12:20
Not starting
Bikes: 125 159 170 172
SSV's: 253 254 263
Cars: 312 324 341 362 366 368 370 371 375
Trucks: 533
12:18
Out of the stage
#218 #236 and #333 have mechanical problems and are awaiting sweeper trucks
12:02
Pedrero and Howes at CP2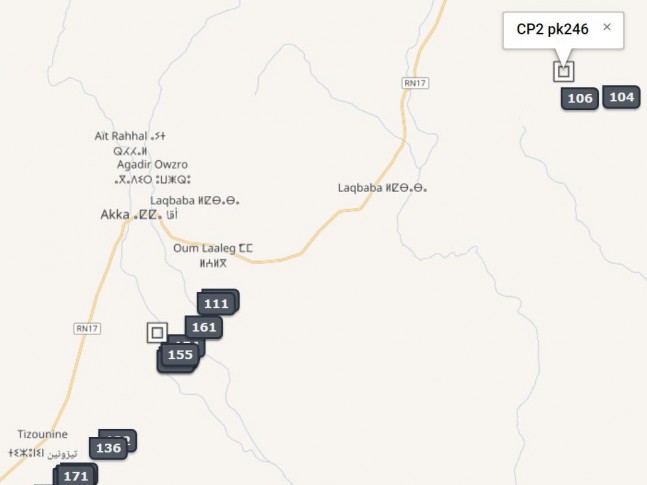 Miles ahead of the other bikes
11:55
Voerman at the lunchstop
The MAN is the first truck at the break. Van Genugten and Viazovich are there too.
11:49
SSV's at CP1
1. Doux
2. Chambon
3. Pinchedez
4. Box
5. Fernandez
11:30
Trucks at CP1
Standings at km 97:
1. Viazovich
2. Van Genugten
3. Voerman
11:27
Besson in the lead again
at km 154 he is 1 minute faster than Van Loon
11:11
Howes and Pedrero at the refuelling
while #313 (De Uriarte) has mechanical problems
10:57
Problems for Spierings?
A bunch of other riders have passed the Dutchman, who was in third. Howes and Pedrero are still way ahead of the rest.
10:52
Van Loon up to speed
At CP1 the Dutchman is clearly fastest. After starting in fifth he overtook Vauthier and Thijs and is now in the hunt for Pelichet and Besson.
10:45
Vishneuski loses 12 minutes
Seems like he suffered a puncture. Voerman and Van Genugten have passed the Belarus.
10:43
Trucks at km 45
1. Siarhei Viazovich
2. Ton van Genugten
3. Jan van de Laar
10:41
Standings at 45 km
1. Erik van Loon
2. Jean Pascal Besson
3. Jerome Pelichet
10:16
Howes and Pedrero way ahead
Both bike riders do not appear in the timing tables but they have past the checkpoint at km 154
09:46
Also the trucks are on the move
Yesterday's winner Vishneuski has just left
09:45
Out of the rally
Don't look for numbers #125 #145 and #415. They have abandoned the MDC2019
08:56
When you have to wait for a while
You use the opportunity to take a nap. Hopefully navigator Jasper Riezebos is awake in time to guide #512 through the stage.
08:32
Here we go again
Goodmorning from Assa. Stage 4 is about to start: 390 km to Foum Zguid.